The Central Asia Regional Economic Co-operation programme has published its Transport Strategy 2030, building on lessons learned from the Transport & Trade Facilitation Strategy 2020. According to CAREC, 1 800 km of railway was built in the period covered by that strategy.
The 11 CAREC member countries are Afghanistan, Azerbaijan, China, Georgia, Kazakhstan, Kyrgyzstan, Mongolia, Pakistan, Tajikistan, Turkmenistan and Uzbekistan.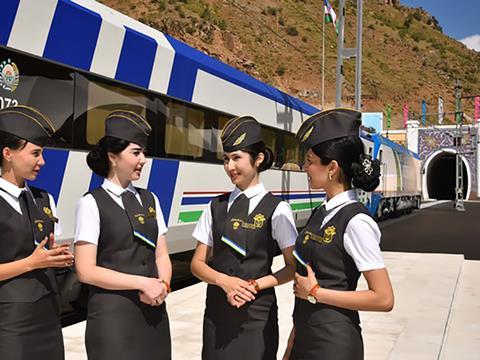 The 2030 transport strategy separates trade facilitation from transport, and puts CAREC's objectives of improving connectivity and sustainability alongside corridor construction and rehabilitation.
Railway policies in support of the connectivity objectives include:
infrastructure construction, rehabilitation, modernisation and maintenance;
development of stations and intermodal facilities;
purchase and maintenance of rolling stock suited to emerging needs;
effective commercial and efficient operational practices;
digitalisation to improve operational co-ordination and support management decision-making.
Policies to support CAREC's sustainability objectives include:
improving economic and social conditions through reduced costs and improved quality of service;
sustainable operational practices covering financial and life-cycle cost management, asset management and upgrading and staff qualifications;
enhanced safety and security for all users, especially women;
improved environmental sustainability through modal shift, energy efficiency improvements and electrification.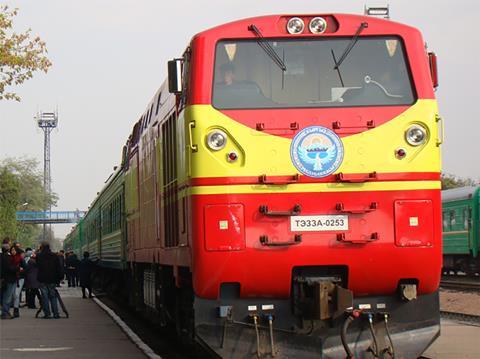 CAREC said the region's railways were crucial to promoting economic diversification and sustainable development, and well-positioned to benefit from the growing demand for transcontinental freight traffic. However rail's market share had stagnated in favour of road, and the sector needs to meet changing requirements for faster, cheaper and more user-friendly freight services including door-to-door intermodal operations.SHOW FULLSCREEN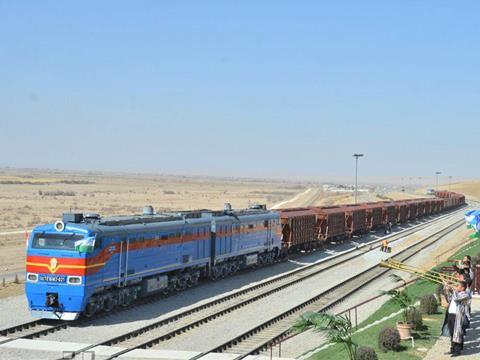 The 2030 railway strategy prioritises projects that are economically viable, that facilitate cross border freight and encourage private-sector participation, and that emphasise environmental performance and increasing safety and security.
Although infrastructure and operations in the region had improved in the past two decades, CAREC reported that cross-border trade and transport still suffered from underfunding of infrastructure, inefficient maintenance and cumbersome cross-border procedures, all of which it hopes to address by promoting good practice.
CAREC priority railway investment projects
| Project | Indicative cost (US$m) | Indicative implementation period |
| --- | --- | --- |
| Mazar-i-Sharif – Herat – Kandahar– Quetta railway (1 288 km) | 3 335·0 | To be determined |
| construction of China – Kyrgyzstan – Uzbekistan railway | 4 800·0 | To be determined |
| Wagon manufacturing facility in Sainshand | 61·0 | 2020–25 |
| New line in southern Mongolia | 5 000·0 | 2020 |
| Construction of Tajikistan – Afghanistan – Turkmenistan railway | 237·8 | 2023–25 |
| Railway efficiency improvement project | 170·0 | 2019–21 |
| Bukhara – Miskin – Urgench – Khiva electrification | 250·0 | 2020–24 |
| Electrification of Pap – Namangan – Andijon railway | 80·0 | 2019–20 |
| Construction of electrified Angren – Pap line (completed 2016), with electrification of Pap – Kokand – Andijon line and additional financing of SCADA | 545·0 | 2013–21 |
| Electrification of (Qarshi–) Kashkadarya – Bukhara line for operation of fast passenger trains | 160·0 | 2020–24 |